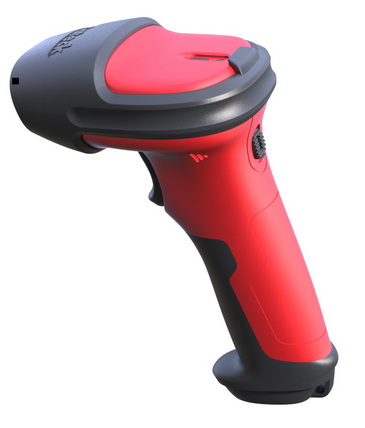 Fast. Accurate. Durable. Whether you need to capture data at a point of sale, patient's bedside, production line or warehouse, we have a scanner made for your environment and application. The barcode scanner is compact, lightweight, ergonomic, efficient, and be built to last.
If you're opening a small business or are keeping track of a huge warehouse, one of the most important features is the barcode scanner. Barcode scanners make it easy to categorize and pull up prices when buyers are at checkouts, making sure that the steady flow of transactions is never interrupted. They're also used to keep track of all your inventory through a quick swipe and can send and store data in file documents on your computer.
The scanner features automatic scanning with a scan rate of up to 100 scans per second. Its inclination rate angle is 45 degrees, with an elevation of up to 65 degrees. This barcode scanner's decode capability is vast and is able to read every kind of code. It's capable of scanning 100 scans per second with a decode capability ranging from Code11, Coda Bar, UPC, EAN-13 and more. All processing happens on the device, rather than in the cloud, which greatly increases speed and data security.